PaymentCardXpress™ Overview
Put the power of choice in your own hands and place your organization "Out-of-Scope" for PCI-DSS!
PaymentCardXpress (PCX) is for merchants wanting to use Elavon as their processor and who require a payment card solution that:
Avoids 3rd party processors including their fees, performance, and security issues.
Supports direct, secure submission of transactions directly to Elavon.
Allows them to negotiate their fee structure directly with Elavon.
Elavon's Fusebox gateway also supports First Data, AMEX, Paymentech, TSYS, Moneris, Heartland, Vantiv, Global, Worldpay, and E4.
Is reliable and cost effective.
Does not require costly system upgrades.
Will scale to support increasingly higher transaction volumes without rewrite.
Runs on their platform and database server of choice.
Will coexist with their current back office and front office systems.
Supports many integration options.
Is implemented consistent with PCI DSS.
Is "Out-of-Scope" for PCI-DSS.Supports TLSv1.2 connections to the processor.
Supports tokenization and EMV.
Does not store your sensitive payment card data in the cloud.
Has no visibility to the Primary Account Number (PAN)
To the best of our knowledge, we are the only payment solution provider who has completed IBM certification on IBM's Power 7 and 8 platforms. We completed IBM certification using AIX, RedHat Linux and IBM i. We also support Windows and Linux running on Intel platforms.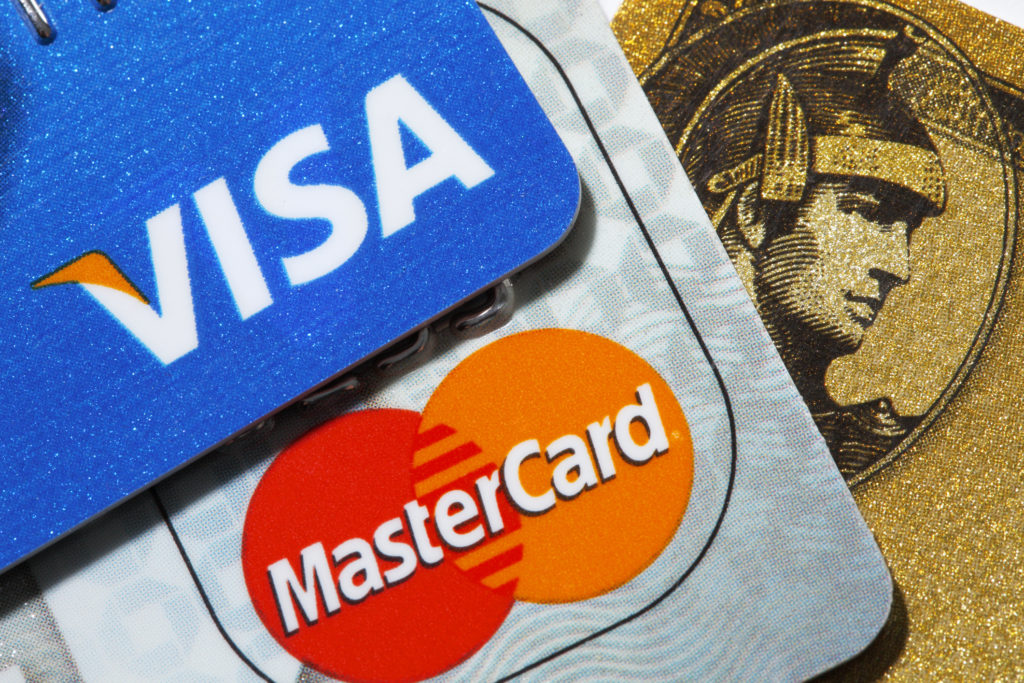 PaymentCardXpress Requirements
To use Elavon as your processor with PaymentCardXpress you need to purchase a merchant account from Elavon. To use another processor (for example, First Data, AMEX, Paymentech, TSYS, Moneris, Heartland, Vantiv, Global, Worldpay, or E4) with PaymentCardXpress you will need a merchant account from the other processor, as well as a gateway account from Elavon

.

For example, if you are currently using Paymentech with another payment solution and want to switch to PaymentCardXpress, continuing to use your exiting merchant account from one of the other Elavon supported processors, you will need to purchase a Elavon Fusebox gateway account. Our experience suggests that purchasing these accounts and negotiating the best possible fee structure takes time. Therefore, it is in your best interest to apply for your new accounts and begin negotiating your fee structure early in the process.
Your discussions with Elavon will go smoother if you prepare yourself for the discussion. You can do this by downloading the Elavon Setup Form and filling in the required information. The Elavon representative will ask you to fax them a copy of the completed form. Prior to faxing this document we suggest you contact the following Elavon employee to establish the initial relationship.
To register a new account or transfer an existing account, please contact:
Lewis N. Pergament
Elavon
Relationship Manager
3200 Waterbury Drive
Wantagh, NY 11793
Office: (516) 679-5919
Fax: (516) 826-4559
After you have been approved by Elavon and have received your terminalID, please contact CFXWorks so we can provide you with a production copy of the software license. We will need to know the formal name of the merchant, the new terminalID, and which CFXWorks' product you are using. CFXWorks will receive confirmatation from Elavon that the Merchant account has been activated and provide you with the encrypted files required to run production transactions.
If you have any questions for CFXWorks you can contact us via email at support@cfxworks.com or by phone at 678-455-0952.
PaymentCardXpress Pricing
PaymentCardXpress (PCX) is for merchants using Elavon as their processor and require a solution provider that:
CFXWorks charges users a first year license fee.  First year maintenance and support is included in the first year license fee.
After year one, the annual maintenance and support fee is optional but strongly recommended.
CFXWorks charges NO PER TRANSACTION FEES.
CFXWorks has NO LIMIT ON THE NUMBER OF TRANSACTIONS.
CFXWorks does not CHARGE for for software installed on development or backup systems.
CFXWorks offers discounts to institutions, government agencies and non-profit organizations.
Call us today (678-455-0952) to discuss pricing and let us tell you about how we blow away the competition!
3rd Party Processors - no third party processor is required with PCX!
Eliminate the middleman!
Elimate their fees
Elimate their security risks
Elimate their bottlenecks!
Deal directly with Elavon!
PaymentCardXpress Testing & Demo Software
You don't have to purchase PaymentCardXpress for testing and integration.
NO COST test/demo software is available that is fully functional and can be used for training, testing and integration purposes. The only restricition on our test software is that it will only run test transactions against the processors test server.
Therefore, the transactions are not settled and funds are not transferred.
This gives your organization a chance to kick the tires before purchasing the product.
Need help installing? We can help! Call us at 678-455-0952.
When your ready to run production transactions, just install the production license file provided you by CFXWorks and your off and running! No need to re-install and start over!
Who is Elavon?
The world of business runs on payments. The world of payments runs on Elavon.
Elavon has been a leader in processing payments for over twenty years, leveraging the world's best technologies for their customers, from large worldwide enterprises to locally-owned small businesses.
Elavon extends powerful payment solutions for all payment types and processing environments, ensuring that your business, whatever the size, remains well connected.
Elavon is consistently rated among the top 5 global payment providers, and their robust, redundant processing platform and end-to-end advantage ensures commerce for businesses around the world. Backed by the strength and stability of U.S. Bank, Elavon delivers flexible, secure and innovative solutions while providing value at every point in their customer and partner relationships.
More than 1 million businesses turn to Elavon.